Custom-blend Flower Essence Formula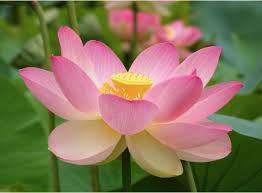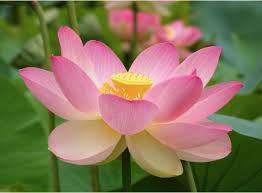 Custom-blend Flower Essence Formula
This custom blend of Flower Essences is formulated entirely for your pet's unique needs and circumstances. It is 100% natural, and is an especially gentle method of helping to balance your dog emotionally and physically. Apply 5 drops twice daily to your pup's food and build a force field from within.
Read all the details below:
Standard Price = $50
Includes a 20-min* phone consult and one x 15ml bottle of original blend.
​*20-min dog phone consulation is for first-time clients only.
(Price includes shipping in US)
Future refills of same essence $25 (includes shipping).
*Products are sold in the US only at this time
INFO ABOUT CUSTOM BLENDS
Flower Essences (different from essential oils and aromatherapy) utilize frequency and vibration to create balance for beings, both human and animal. Everything has a frequency in which it vibrates, and by utilizing a subtle, energetic tool like flower essences, you can provide the body/mind entity the support it needs to heal and thrive.
This service provides your dog with a custom blended flower essence formula to support their specific needs. In a 20-min phone consultation with Amanda, founder of Sama Dog, you'll determine the area of focus based on the challenges you are facing. The custom formulation will be sent within 5-7 days after the call.
We formulate from a selection of 69 different flowers from a well-regarded brand of essences called Australian Bush Flower Essence.
DELIVERY SYSTEM: Flower Essences are water/liquid in a dropper bottle and have virtually no taste, and very little aroma. Therefore, the flower essence liquid can easily be added to your dog's food bowl, 5 drops twice daily. One 15 ml bottle will last about 4-5 weeks for each dog. Flower essences are the same dosage no matter the dog's weight, breed, age, etc.
MORE ABOUT FLOWER ESSENCES: What they are and how they work
Before lab coats and pharmacies, our only form of medicine came from nature. Our ancestors lived in harmony with their surroundings, using the environment to enhance their mental and physical health. These natural remedies have been tested, refined and passed down since the beginning of time. And while there are certain definite needs for modern medicine, it is these ancient techniques that work best for our day-to-day concerns and overall wellbeing.
Flower essences work energetically, making them a very useful therapy in regards to the emotional and spiritual levels. Distinct formulations can help alleviate behavioral concerns, fears, and phobias. They can be of benefit during times of change and transition, and provide support during physical weakness, illness or healing. And since the emotional and physical are energetically connected, flower essences also benefit us physically to help digestive disturbances, allergies, inflammation and even flea control for our pups.
*THESE STATEMENTS HAVE NOT BEEN EVALUATED BY THE FOOD AND DRUG ADMINISTRATION. THESE PRODUCTS ARE NOT INTENDED TO DIAGNOSE, TREAT, CURE OR PREVENT ANY DISEASE.